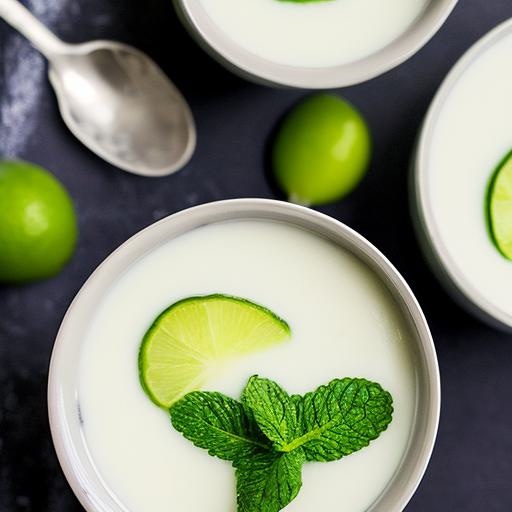 This dessert is a quick and easy favorite, and never fails to impress. It is simple to make but requires a few hours for the gelatin to set. If you don't have a zester, in a pinch you can use a cheese grater. The most versatile option is to get a microplane grater like this which can be also be used for chocolate, hard cheese.
Coconut-Lime Panna Cotta
Ingredients:
1/4 cup fresh lime juice (~2 limes)
1 packet gelatin (1/4 oz, 2 tsp)
1 can coconut milk
1 tsp lime zest
1/2 tsp cardamom powder
1 tsp vanilla extract
1/4 cup honey or stevia/monk fruit to taste
Zest the lime, and smash/roll it on the counter before juicing into a measuring cup. Add the gelatin and let it soften/expand for a few minutes.

In a small pot, combine the coconut milk, honey and lime zest. Heat quickly over medium heat – only until the honey has dissolved and mixture is hot to the touch.

Add the gelatin mixture and stir or whisk to combine.

Pour into individual ramekins. Cover and refrigerate for 2-4 hours until set.

Serve as is or with some fresh fruit and/or mint.
I haven't tried this yet but it came from the original recipe on a long-defunct blog called Beyond The Peel:
Pineapple Blueberry Salsa
1 cup diced fresh pineapple
1 cup fresh blueberries
10 mint leaves, finely chopped